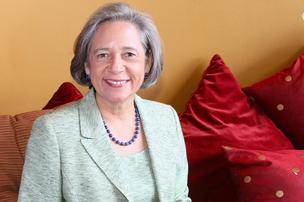 Accion Texas Inc. has decided to end its affiliation with the national network that gave the organization its name back in 1994.
This move will necessitate a name change for the San Antonio-based microlender, but that new name has not been decided just yet.
"We are looking for a name that will better represent us in other markets that are not as Hispanic-driven and will enable us to grow," said Michael Leos, a spokesman for Accion. The nonprofit organization is working with the Atkins Group, a San Antonio-based strategic brand communication firm, and hopes to announce a new name by the first of the year.
Other than the name change, Accion will not see any other significant changes as a result of ending its sub-licensing agreement with Accion U.S. Network, said Janie Barrera, CEO of Accion Texas.
"We will continue to operate under our same nonprofit Texas corporate charter and the same federal tax exempt status," she said. "We will continue to serve small business owners with the same drive and focus on empowerment and access."
Since its founding as a nonprofit organization 20 years ago, Accion Texas has grown from one office and three employees in San Antonio to more than 110 employees in eight states, Alabama, Arkansas, Kentucky, Louisiana, Mississippi, Missouri, Tennessee and Texas.
---
October 30, 2014
Mike W. Thomas | Reporter- San Antonio Business Journal | Email

Mike W. Thomas covers technology/telecom, military, finance, regulatory issues as well as nonprofits/education