Alabama Launchpad, the startup support arm of the Economic Development Partnership of Alabama, helped generate millions in funding and created hundreds of jobs through the program in 2015.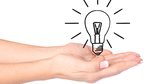 In its three startup competitions last year, Alabama Launchpad awarded $645,300 in funding. Additionally, 365 jobs were created and companies that have participated in Launchpad received $24 million in follow up funding.
"Alabama Launchpad offers the essential resources to help startups transform entrepreneurial dreams into viable businesses and high-quality jobs," Jim Byard, director of Alabama Department of Economic and Community Affairs. "The growing base of success stories of Alabama Launchpad companies shows what we can accomplish when the public and private sector work together."
Since starting in 2006, the program has awarded $2 million to 47 companies. You can read more about where Alabama Launchpad is heading in this Cover Story.
---

Alan Alexander | Reporter Birmingham Business Journal
Alan Alexander covers health care, technology and education for the Birmingham Business Journal. Click here to follow him on Twitter.