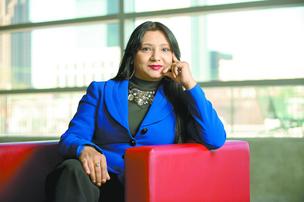 What does ConcertCare CEO Tanveer Patel have in common with Facebook CEO Mark Zuckerburg, Alibaba CEO Jack Ma and hip-hop artist Jay Z?
Today, all were named among the nation's top 100 influential thinkers created by our sister publication the Upstart Business Journal.
You can read Upstart's profile of Patel here.
Patel, who is no stranger to regular readers of the BBJ, is recognized for her successes in creating and selling startups as well as her leadership roles in the Birmingham Venture Club and participation with TechBirmingham.
She's a serial entrepreneur who has started and sold a number of fast-growing companies. Patel has also been a vocal proponent of Birmingham's tech and startup scenes, and an advocate for more collaboration.
You can see our Executive Profile of Patel here.
---

February 10, 2015