Small businesses and entrepreneurs in Alabama and across the Southeast got a boost from Harvard professors and other experts at Birmingham's Regions Field Thursday with the ultimate goal of guiding them to a financial shot in the arm later this year.
"Birmingham is just a hub for the entire region. We today have 95 businesses from 13 states, 42 different cities. Some people came from New York City to be at this," said Steve Grossman, CEO of the Initiative for a Competitive Inner City, which organizes events for Inner City Capital Connections. "But most of them are from Louisiana, Florida, obviously a significant percentage from Alabama. We're thrilled at the fact that 41 percent of the people here are women and there is tremendous diversity within the business owners, the CEOs, which is part of the goal here. Our goal, fundamentally, is to revitalize America's inner cities."
From Harvard's Michael Porter instructing on how to think strategically, to Clifton Eason of Samford University's Brock School of Business explaining what it means to be customer-centric, attendees were given weeks' worth of high-dollar advice in a few hours for free.
"Today is about equipping a bunch of small business leaders and owners how to grow their companies and how to create more jobs – how to win," Porter said. "What we've found is with just a little bit of help, a little bit of knowledge and a little bit of connections, they can really grow these businesses."
Harvard's Steven Rogers offered tips on entrepreneurial financing and Joel Dobbs of the University of Alabama at Birmingham's Collat School of Business offered a case study on overcoming challenges.
It was advice that participants took to heart as they prepare plans and presentations to win over investors in New York in November at a "kinder, friendlier version" of the popular "Shark Tank" television show in which startup businesses try to obtain investor financing.
Zebbie Carney, owner of Eugene's Hot Chicken, has been operating his business as temporary, pop-up shop in Birmingham but wants to open a permanent restaurant space. He hopes to compete for the financing in November and Thursday's seminar helped him prepare.
"I think it's just an awesome time to just learn from some of the people who are here," he said. "It's a lot of information. It's like a six-week business course all put into one day. We're going to use this to the advantage in our business."
The ICCC regional seminar was sponsored by Regions Financial, Alabama Power and Protective Life.
"What we really want to do is have businesses come to one place where they can hear about strategy, they can hear about marketing, they can hear about how to get debt financing, how to get equity financing and really leave energized and informed so they can go back and really help grow their businesses," said Leroy Abrahams, north central Alabama area president with Regions.
Mayor William Bell was encouraged by the seminar being simultaneous with the revitalization of downtown Birmingham and surrounding neighborhoods.
"This is exactly the right time to do this," he said. "We have a lot of growth and a lot of activity. Birmingham is probably in the best position that it's been in in decades to really capitalize on the growth and activity that's taking place right now."
When small businesses benefit, the surrounding areas benefit, said Jefferson County Commissioner David Carrington.
"It's important that the city and the county and the state encourage young entrepreneurs to pursue their dreams because their dreams can become much larger dreams and impact the financial and societal health of cities, counties and states," Carrington said. "Former President Truman once said, 'Learn from the mistakes of others. You don't have enough time and money to make them all yourself.' So I think an event like this will help entrepreneurs learn from the mistakes of others, to rise on the shoulders of those that have gone before and shortcut their route to success."
And ICCC participants are enjoying success, Grossman said.
"In 10 years, we've helped 835 businesses get $1.2 billion of capital and they've created 11,000 jobs, almost 60 percent of which are in inner cities," he said. "This (Birmingham) is, perhaps, the most successful program we've had. This was a hub. It's a central location. It's a magnet for these businesses. Doing it right here at the Regions Park couldn't be a better location."
---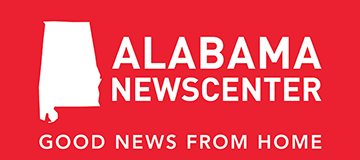 August 7, 2015
By Michael Tomberlin