MONTGOMERY–Governor Bentley on Wednesday signed an Executive Order creating the Governor's Office of Minority Affairs (GOMA).
The State of Alabama has a strong population of diverse racial and ethnic groups, including African-Americans, Hispanics, Caucasians, Asians, Native Americans, and others. The GOMA will advise the Governor on issues affecting minorities, including women, and will focus on the improvement of the overall quality of life of minorities, specifically in the areas of education, health, economics, political participation and empowerment, housing, employment, civil rights, criminal justice and race relations.
"Alabama has a unique history in promoting civil rights for minorities, and the courage and boldness of our citizens is a testament to the principles on which our state and country were founded," Governor Bentley said. "The newly created Governor's Office of Minority Affairs will be a great resource and a new perspective on addressing minority and women's issues. My goal is to make Alabama stronger, and minorities and women are an important component of the Great State 2019 Plan."
Governor Bentley also announced the appointment of Nichelle Nix as the Director of GOMA. Nix most recently served as an attorney in the Governmental and Regulatory Affairs Division at Maynard, Cooper & Gale, P.C. in Birmingham. A native of Mobile, Mrs. Nix is a 2002 graduate of Spelman College in Atlanta, Georgia, where she received a Bachelor of Art's degree in Political Science.  She earned her Master's of Public Health degree from Emory University, and her Juris Doctorate from The University of Alabama School of Law in 2008. She previously served as Legislative Counsel to U.S. Representative Artur Davis in Washington, D.C., a Fellow at the Alabama Appleseed Center for Law & Justice in Montgomery, Alabama and Executive Director of the Sickle Cell Disease Association of America in Mobile.
"I am honored to join the Governor's Office and help support Governor Bentley's efforts to create jobs, improve education and increase quality of life opportunities," Nichelle Nix, Director of the Governor's Office of Minority Affairs said. "The opportunities and well-being of minorities and women will be my primary focus.  I look forward to building broad coalitions to make Alabama a better state for everyone."
Mrs. Nix will serve as a liaison between minority communities and the Governor. Specific duties of the GOMA include:
Conduct community outreach throughout the state to assess and address issues facing women and minorities
Encourage public debate on issues affecting Alabama minority populations, including open access to public services and fair and equitable implementation of public policy
Assess efforts by state agencies to assist women and minorities, promoting self-sufficiency through education and training
Collaborate with business and industry representatives, the Alabama Workforce Council, higher education stakeholders and the Alabama Small Business Commission to facilitate identification of minority and women-owned businesses and to provide recommendations on how to better foster economic development opportunities for minority and women-owned businesses, with the goal of increasing the number of minority and women-owned businesses
Advise the Governor concerning the coordination and administration of state programs serving minority populations
Monitor existing legislation and programs designed to meet the needs of minorities
Research and analyze all areas affecting the quality of life of minorities
The Governor's Executive Order can be found here.
---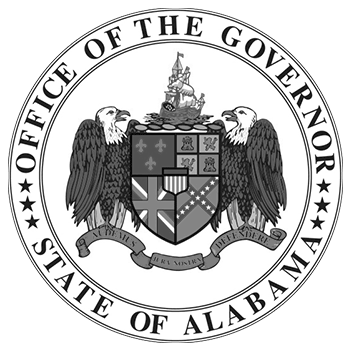 PRESS RELEASE
MARCH 9, 2016