HUNTSVILLE, Ala. (WAAY) – Entrepreneurs are looking for creative ways to help boost the local economy. Inside of MindGear Labs, it looks like Santa's workshop at the North Pole, but it's actually a haven for people who want to do science and technology.
Managing member Rob Adams says togetherness is the key. Adams says it's important to help others become entrepreneurs. "People are coming in here building their own inventions and prototypes, and they're going to bring in more money to the local economy," he said.
He's right. Since, the gross domestic product (GDP) is used to determine the "health" of the economy. Most people think the way for Huntsville to grow, is to produce products. But, Adams says most people forget about creativity.
"In a global economy, that's where we're the most competitive. That's where America is most competitive, creativity," said Adams. The high-tech sector in Huntsville is becoming more competitive by the day.
After receiving a $50,000 grant in September from the U.S. Small Business Administration and a $200,000 grant partnering with University of Alabama at Huntsville and Sci-Quest.
MindGear is opening another lab in two weeks in Lowe Mill. "Everyday I'm having to bring someone else on. We're going to franchise and create MindGear labs across the country."
The company is taking risks and venturing into other platforms. It launched an online store and had its first sale Thursday.
---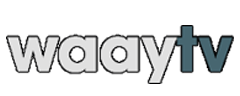 December 5, 2014
by Demetria McClenton