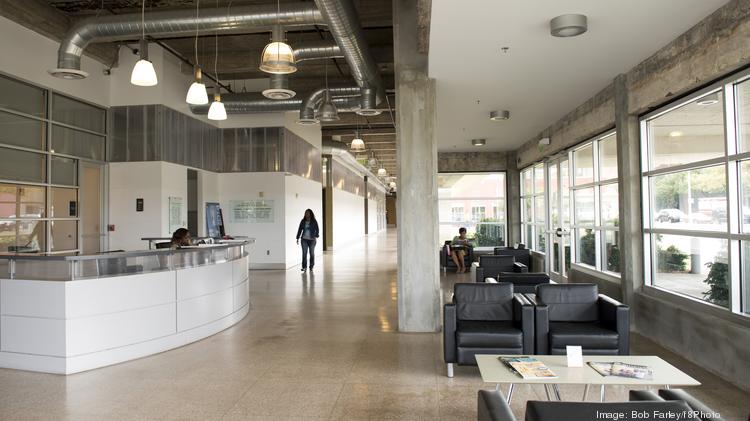 Innovation Depot CEO Devon Laney has a message for Birmingham's largest companies: work with us.
As the leader of the southeast's largest business incubator that holds more than 100 companies, Laney is working to increase corporate collaboration with the startups currently building their business within the Depot.
He said for the most part, Birmingham is lacking in that department despite BBVA Compass setting up a space at the Depot and BlueCross BlueShield of Alabama sponsoring Depot/U.
"In other tech hubs, the corporate community has said they are going to commit to and utilize local early-stage companies," he said. "And in Birmingham, (corporations) need to look here first if they can."
Laney said if corporations took a small percentage of their operational budget and dedicated that to local venders, specifically the growing companies within the Depot, then there would be tremendous effects on Birmingham's startup scene.
To help bridge that gap, Innovation Depot is partnering with TechBirmingham to launch a pledge with corporations to keep their IT needs local.
"If we could get corporations to say they are committed to buying from local early- stage companies when possible, and that they are going to take a percentage of their business and try their best to do that locally, that would be huge," he said. "But that's just one piece of it."
Laney said Innovation Depot needs to refine some of its own practices to help meet that goal. One step is creating an index of Innovation Depot companies that's searchable by industry or particular service. Another thing Laney is considering is hosting a health care showcase that brings together all of the health IT startups and introduces their businesses with Birmingham health care providers.
"We've done a good job of bringing resources here on a case-by-case basis, but we can do a better job of making sure the broader community understands the companies that are here," Laney said. "The visibility piece is the underlying aspect."
---
July 8, 2015