UNION GROVE, Ala. (WAAY) – A Marshall County small business is being recognized as one of the fastest growing businesses in the country.
A Union Grove pet store was ranked 744 out of the top 5,000 fastest growing businesses in the nation and number nine in Alabama.   Ricky Esneault is the owner of VetInternetco.com.  He says it was a huge accomplishment to get national recognition.
"I was really excited and was hoping for next year to make the top 500.  I am going to set is  as my new goal for next year to make the top 500" Esneault said.
99 percent of the Union Grove pet stores business is done on line from their website.  Customers can order a number of products such as: cat and dog food, pet medications and pet toys to name a few.
"It makes us look more prestigious, and helps puts us on the map. So when people click onto your website and there is a nice place down at the bottom that says INC 500 5000 and it makes people feel like they are shopping with a really good company".
VetInternetco.com has been in business as a pet store for five years.  INC.5000 is the publication that ranks the tops businesses in the country every year.
---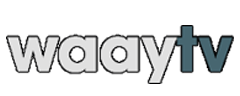 September 2, 2014
by Tim Reid