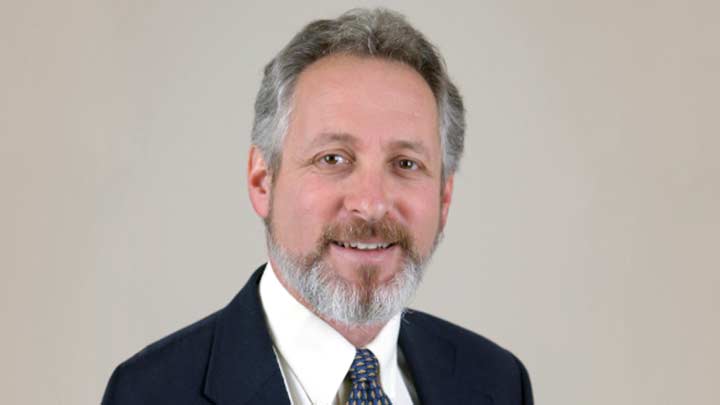 The University of Alabama in Huntsville's (UAH) Provost and Executive Vice President for Academic Affairs, Dr. Christine Curtis announced the appointment of Dr. Robert F. Scherer as Interim Dean of the College of Business Administration. He replaces Caron St. John, and will begin his appointment today.
"Dr. Scherer is a dynamic leader and with your help and support he will move the UAH College of Business Administration forward during this interim period. Please join me in welcoming Dr. Scherer to his new role here at UAH," Curtis said. Scherer will serve as Interim Dean while a national search is conducted and a new business dean is hired. The search officially begins this semester.
Robert Scherer recently served as Professor and Dean of the Satish and Yasmin Gupta College of Business Administration at The University of Dallas (UD), a private Catholic institution located in Irving, TX. His duties included supporting the growth and advancement of the UD College of Business, and securing accreditation by The Association to Advance Collegiate Schools of Business (AACSB), considered the international gold standard for business schools.
Prior to his tenure at UD, Scherer was Professor and Dean of the College of Business Administration at Cleveland State University (CSU). At CSU he raised more than $6 million in federal, state, local and contract grants for small business and international outreach programs. Before his work at CSU, Scherer held positions of Associate Dean and Professor at Wright State University's Raj Soin College of Business (Dayton, OH), and Assistant Professor at Kennesaw State University (Kennesaw, GA).
Fluent in Spanish, Scherer has served as a Rotary International Teaching Fellow, and as a Fulbright Senior Scholar and Fulbright Legacy Grantee, in Chile at The University of Concepción. He has published more than 200 scholarly and professional works including journal articles, conference papers, edited editions, book chapters, and reviews in the areas of business education, performance, occupational stress, safety, entrepreneurship, international management, organizational communication, and gender issues in the workplace. Additionally, he has directed graduate business programs in Europe, Latin America, and the Caribbean.
Scherer has served as executive editor for The Journal of Social Psychology. And, he was principal editor for two editions of the book, A Field Guide to Internationalizing Business Education. Scherer also served as a member of the AACSB International Initial Accreditation Committee. He received his bachelor's degree in Communication and Theater from Miami University in Ohio. Scherer earned a master's degree in Management from The University of Redlands in California, and a PhD in Business Administration from The University of Mississippi. Scherer is also certified as a Senior Professional in Human Resources.
UAH's College of Business Administration received an extension of accreditation by AACSB in January 2014.
---
October 26, 2015